AI & Machine Learning News. 28, October 2020
The Artificial Intelligence and Machine Learning News clippings for Quants are provided algorithmically with CloudQuant's NLP engine which seeks out articles relevant to our community and ranks them by our proprietary interest score. After all, shouldn't you expect to see the news generated using AI?
---
Just in Time for Halloween – MakeMeAZombie.com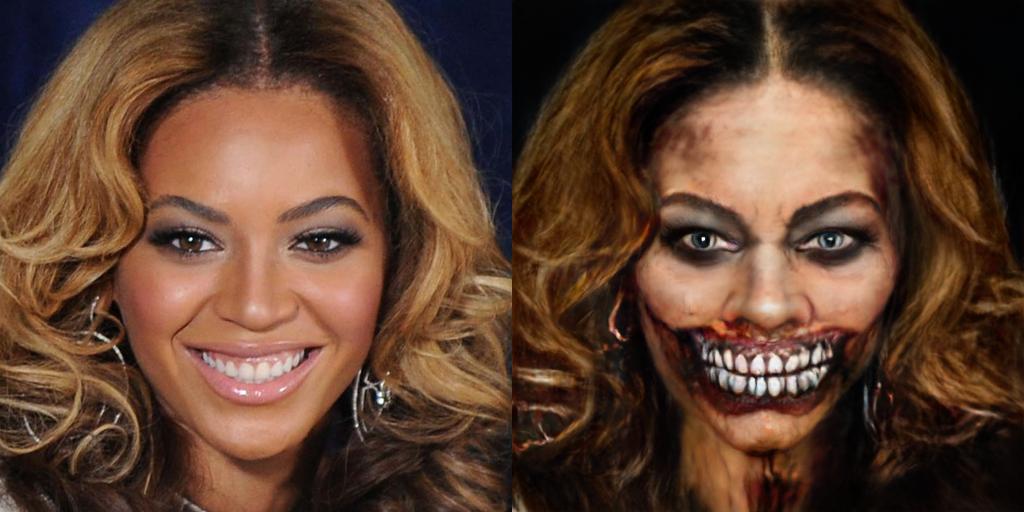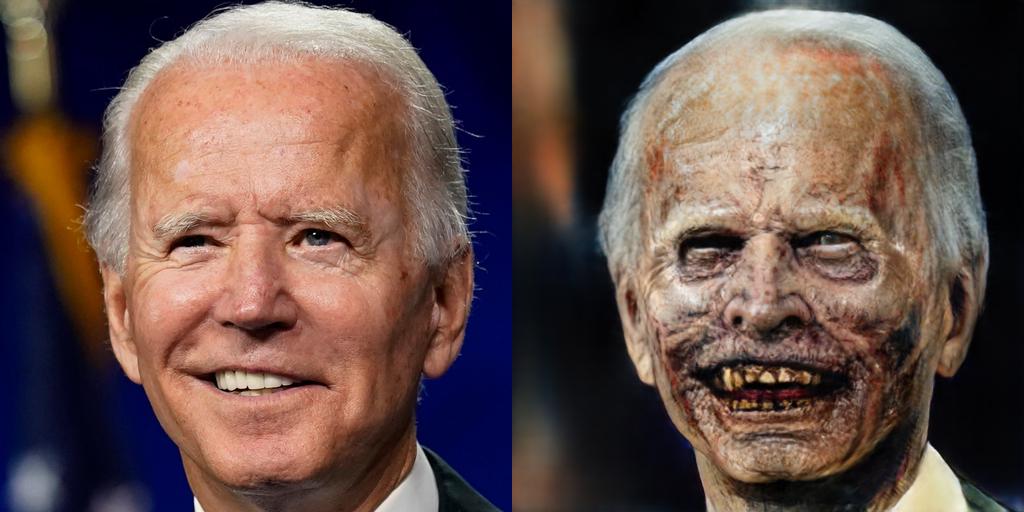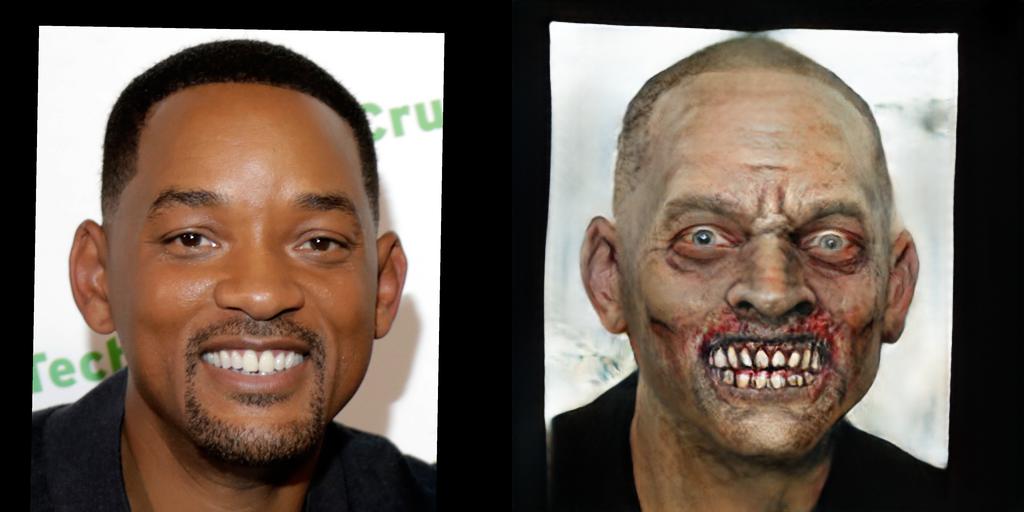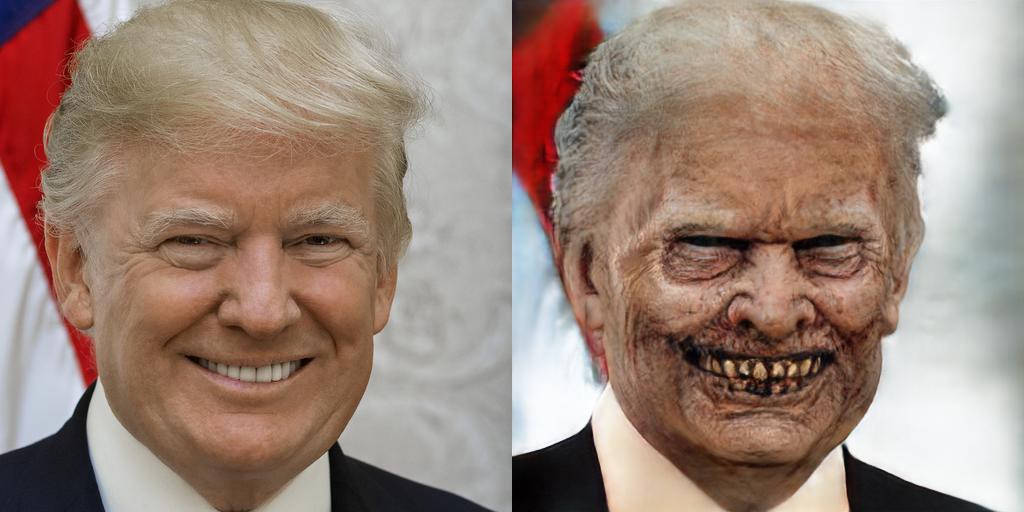 Read the full story…
CloudQuant Thoughts : Well, the AI have done it now.. I've done mine.. OMG.
AI-powered trading platform Tickeron releases new swing trading AI robots
Tickeron, an artificial and human intelligence platform delivering trading insights and analysis, has released several new swing trading robots as part of its AI Robots feature. The technology uses artificial intelligence to simplify trading stocks, cryptocurrencies and Forex pairs.
A typical swing trader has countless trading ideas to choose from and trying to achieve success can be overwhelming. Tickeron created AI Robots to reduce the number of trading ideas by combining the best information and intelligence into one recommendation.
A user first selects the Robot they would like to follow, as there are multiple options available for stocks, cryptocurrencies and Forex pairs. They then adjust their selected stocks, expected number of trades per day and other criteria. Operating in a trading room, the robot scans the selected stocks to find trading opportunities using Pattern Search Engine, Real Time Patterns and other means specific to that Robot.
2020-10-28 00:00:00 Read the full story…
Weighted Interest Score: 5.1557, Raw Interest Score: 2.8757,
Positive Sentiment: 0.3256, Negative Sentiment 0.1085
CloudQuant Thoughts: Brave! Swing Trading Robots just before a probably contentious election…. what could go wrong!?
Apple reportedly bought a video AI startup for $50 million as it tries to improve Siri and other apps
Apple purchased artificial intelligence startup Vilynx earlier this year for approximately $50 million, Bloomberg reported Tuesday.
Barcelona-based Vilynx built AI tools that analyze videos with the goal of "understanding" what's in them and categorizing that information, which Apple could use to improve Siri and other apps.
Bloomberg also reported that around 50 of Vilynx's engineers and data scientists will stay on at Apple, which …
2020-10-27 00:00:00 Read the full story…
Weighted Interest Score: 3.3824, Raw Interest Score: 1.6556,
Positive Sentiment: 0.1472, Negative Sentiment 0.0368
Apple Acquires AI Startup For $50 Million To Advance Its Apps
In an attempt to scale up its AI portfolio, Apple has acquired Spain-based AI video startup — Vilynx for approximately $50 million.
Reported by Bloomberg, the AI startup — Vilynx is headquartered in Barcelona, which is known to build software using computer vision to analyse a video's visual, text, and audio content with the goal of "understanding" what's in the video. This helps it categorising and tagging metadata to the videos, as well as generate automated video previews, and recommend related content to users, according to the company website.
2020-10-28 13:50:14+00:00 Read the full story…
Weighted Interest Score: 3.0303, Raw Interest Score: 1.2425,
Positive Sentiment: 0.1491, Negative Sentiment 0.0000
Apple Improving Siri With Latest Acquisition, Report Says
Apple acquired Barcelona-based startup Vilynx earlier this year, a report says
The startup worked on artificial intelligence used to surface content and make them searchable
The acquisition might prove beneficial to Siri and other Apple apps and services
Apple may soon be able to improve Siri so that the digital assistant will make better recommendations and yield better search results following the company's latest acquisition.
Cupertino tech giant Apple acquired Barcelona-based startup Vilynx earlier this year, unnamed sources familiar with the matter told Bloomberg. Vilynx specializes in artificial intelligence (AI) and computer vision technology, and its acquisition hints at future improvements to some of the iPhone maker's offerings.
Vilynx previously worked on technologies that use AI to analyze a video's content based on visual, audio and text content. By doing this, the technology was able to create tags for such videos, making them searchable.
2020-10-28 07:18:33-04:00 Read the full story…
Weighted Interest Score: 2.7618, Raw Interest Score: 1.3436,
Positive Sentiment: 0.3839, Negative Sentiment 0.0384
CloudQuant Thoughts : Apple buying any AI firm is worth taking notice of!
AI Engineers Need to Think Beyond Engineering
Artificial Intelligence (AI) has become one of the biggest drivers of technological change, impacting industries and creating entirely new opportunities. From an engineering standpoint, AI is just a more advanced form of data engineering. Most good AI projects function more like muddy pickup trucks than spotless race cars — they are a workhorse technology that humbly makes a production line 5% safer or movie recommendations a little more on point. However, more so than many other technologies, it is very, very easy for a well-intentioned AI practitioner to inadvertently do harm when they set out to do good. AI has the power to amplify unfair biases, making innate biases exponentially more harmful.
As Google AI practitioners, we understand that how AI technology is developed and used will have a significant impact on society for many years to come. As such, it's crucial to formulate best practices. This starts with the responsible development of the technology and mitigating any potential unfair bias which may exist, both of which require technologists to look more than one step ahead: not "Will this delivery automation save 15% on the delivery cost?" but "How will this change affect the cities where we operate and the people — at-risk populations in particular — who live there?"
2020-10-28 12:45:22+00:00 Read the full story…
Weighted Interest Score: 2.5861, Raw Interest Score: 0.9942,
Positive Sentiment: 0.2486, Negative Sentiment 0.5423
CloudQuant Thoughts : An interesting but surprisingly light and short article by Google Engineers in Harvard Business Review!!
Snoop on track to raise more than £5.7m through Seedrs
Snoop, the app founded by ex-Virgin Money execs to save consumers money on their bills, is about to land more than £5.7 million.
The app, launched earlier in April, believes it can save an average household £1,500 annually on bills and subscriptions. Be that with personal banking, insurance, energy, mortgage or telecom providers.
The fintech uses artificial intelligence (AI) to scour the internet on behalf of users to find the best deals. All the while, it uses OpenWrk's open banking technology to keep an eye on users' bills to make sure they aren't being overcharged by their providers.
2020-10-27 09:00:20+00:00 Read the full story…
Weighted Interest Score: 2.5558, Raw Interest Score: 1.1769,
Positive Sentiment: 0.0812, Negative Sentiment 0.0406
CloudQuant Thoughts : Would you trust an App called Snoop to look at all your financial data. I would have to be paying for this app with a guarantee it would save me more than I pay. If it is a free app "You are the Product, the consumer is consumed" – Richard Serra "Television Delivers People" (1973)
CloudQuant has been nominated for a Benzinga Global Fintech Award
We are proud to announce that our industry leading technology has been nominated for a Benzinga Fintech Award 2020 in the category of Best Data Analysis Tool.

CloudQuant Data Liberator
Data Liberator API: Our single, simple data access platform resolves the ETL, timestamp, symbology, and access issues that bedevil quality research. It also serves data into our industry-leading, research applications including :
CQ Explorer: Visualising historical time series, alternative, and stock market data
CQ Mariner: Tick level market backtesting
CQ AI: Scaleable Jupyter Labs research tools with secure access to datasets, leading ML and AI libraries, and investment backtesting.
VOTE FOR US HERE!
---
ESG Section
ICE Integrates ESG Risk Data From RepRisk
Intercontinental Exchange, a leading operator of global exchanges and clearing houses and provider of mortgage technology, data and listing services, today announced that ICE Data Services is integrating ESG risk data from RepRisk into its ESG Reference Data service.
ICE Data Services has launched multiple innovative ESG data offerings throughout 2020 designed to offer transparency into the area of market risk. These offerings include our ICE Climate Risk product tailored to the U.S. fixed income market, ESG Reference Data, and a suite of ESG indices. With the integration of RepRisk's ESG risk data, ICE's ESG Reference Data offering incorporates data and information from a market leader in the systematic identification and assessment of risks that can have financial, compliance and reputational implications for U.S. and global companies. The RepRisk ESG data concerns issues related to human rights, labor practices, corruption and the environment, and will be made available alongside more than 400 other unique attributes in ICE Data Service's ESG Reference Data service.
2020-10-27 09:25:30+00:00 Read the full story…
Weighted Interest Score: 4.7711, Raw Interest Score: 2.4259,
Positive Sentiment: 0.2695, Negative Sentiment 0.1540
---
Researchers develop sentence rewriting technique to fool text classifiers
A recent paper coauthored by MIT researchers highlights the problem of sentence-level attacks against text classifiers, in which an attacker alters a sentence to trigger misclassification while keeping the sentence's literal meaning unchanged.
Text classifiers are used in a range of applications, particularly document processing. Such systems allow companies to structure, normalize, and standardize business information like email, legal documents, webpages, and chat conversations. Attacks on these classifiers could be disastrous in industries like home lending, which increasingly relies on AI to process the hundreds of pages associated with mortgages.
Their framework — conditional BERT sampling (CBS) — feeds sentences from an AI language model to RewritingSampler, an instance of CBS that rewrites the sentences specifically to attack classifiers. In experiments, the researchers claim CBS and RewritingSampler achieve a better attack success rate than existing word-level methods.
2020-10-27 00:00:00 Read the full story…
Weighted Interest Score: 2.5295, Raw Interest Score: 1.3213,
Positive Sentiment: 0.1687, Negative Sentiment 0.5623
Axyon AI appoints Adviser to focus on hedge fund offering
Axyon AI, an AI provider for the asset management industry, has appointed Giovanni Beliossi as an advisor to the business.
Beliossi joins Axyon with more than 25 years' experience in the financial markets, including in advisory, investment and management roles within the alternative investment, hedge fund and derivative sectors. Giovanni will be focusing on Axyon AI's offering for the hedge fund industry.
2020-10-28 00:00:00 Read the full story…
Weighted Interest Score: 6.4171, Raw Interest Score: 2.7895,
Positive Sentiment: 0.3439, Negative Sentiment 0.1911
Top 10 Datasets For Cybersecurity Projects One Must Know
The techniques of machine learning have been found to be an attractive tool in cybersecurity methods, such as primary fraud detection, finding malicious acts, among others. Besides these use cases, machine learning can be used in various other cybersecurity use-cases, including malicious pdf detection, detecting malware domains, intrusion detection, detecting mimicry attacks and more.
Below here, we listed the top 10 datasets, in no particular order, that you can use in your next cybersecurity project.
2020-10-28 09:30:07+00:00 Read the full story…
Weighted Interest Score: 5.3755, Raw Interest Score: 1.8335,
Positive Sentiment: 0.0573, Negative Sentiment 0.4011
Broadridge's LTX and Charles River Development to Take Corporate Bond Trading to the Next Level Using Artificial Intelligence
Broadridge Financial Solutions, a global fintech leader, today announced that its new artificial intelligence (AI)-driven digital trading platform, LTX, has been integrated with the Charles River Investment Management Solution (Charles River IMS) as part of a strategy to improve efficiency in the corporate bond market.
Integrating with LTX enables Charles River's order and execution management system (OEMS) users to digitize workflows in order to help improve liquidity, efficiency and best execution for illiquid corporate bonds. Traders can route orders to LTX via FIX connectivity and connect to a dealer of their choice when they are ready to trade.
Created with Jim Toffey, founder of Tradeweb Markets, and Vijay Mayadas, President of Capital Markets, Broadridge, LTX is built on Broadridge's US Fixed Income post-trade platform, which processes over $7 trillion in notional volume per day across 40+ dealer clients. LTX uses patent-pending AI and next-gen protocols that provide the buy-side and sell-side with a more complete view into pre-trade and post-trade liquidity to promote best execution.
2020-10-27 00:00:00 Read the full story…
Weighted Interest Score: 5.1665, Raw Interest Score: 2.3919,
Positive Sentiment: 0.7973, Negative Sentiment 0.0420
Video: Automation to drive evolution of financial services
In this bobsguide video, sponsored by FactSet, Drake Bushnell, VP director of content and technology solutions strategy at FactSet and Byron Bianco, managing director of BMO Capital Markets discussed how the use of data will change the financial services industry.
Asked what the future of data management looks like, Bianco said: "For sure, it's going to be more and more automation. The trader-sales model that was the staple of capital markets for 50 years, I see that going away. In Europe, already you have to do all trades electronically if it's in the bond market."
In the video, Bushnell and Bianco discuss:
How the use of alternative data is driving experimentation and change in the industry
The importance of machine learning and artificial intelligence
The value of people in data management
Implementation hurdles when adding new data solutions
2020-10-27 00:00:00 Read the full story…
Weighted Interest Score: 4.9826, Raw Interest Score: 2.4221,
Positive Sentiment: 0.0000, Negative Sentiment 0.0000
COVID-19 Increases Investment In AI/ML
Firms expect to increase investment in artificial intelligence and machine learning as a result of the Covid-19 pandemic, which also caused models to underperform.
The Rise Of The Data Scientist: Machine learning models for the future, a survey from data provider Refinitiv, found that 72% of firms' models were negatively impacted by Covid-19 during the second quarter of this year. As a result 12% of firms declared their models obsolete and 15% are building new ones.
The report said: "The main problem was the lack of agility to quickly adapt and include new data sets in models as circumstances changed."
Alternative data also became more important as a provider of real-time data to derive insights for immediate action.
2020-10-26 12:58:38+00:00 Read the full story…
Weighted Interest Score: 4.4481, Raw Interest Score: 2.3832,
Positive Sentiment: 0.0694, Negative Sentiment 0.1620
Actionable Strategies for Mitigating Risks & Driving Adoption with Responsible Machine Learning
Like other powerful technologies, AI and machine learning (ML) present significant opportunities. To reap the full benefits of Machine Learning (ML), organizations must also mitigate the considerable risks it presents. In order to drive deeper insights, address privacy and security vulnerabilities, and prevent the perpetuation of historical human or data bias, organizations should consider how core frameworks for responsible AI / ML enable the adoption of AI while accounting for its known risks.
2020-10-26 00:00:00 Read the full story…
Weighted Interest Score: 4.4187, Raw Interest Score: 2.2934,
Positive Sentiment: 0.3276, Negative Sentiment 0.1820
Application of AI to IT Service Ops by IBM and ServiceNow Exemplifies a Trend
The application of AI to IT service operations has the potential to automate many tasks and drive down the cost of operations. The trend is exemplified by the recent agreement between IBM and ServiceNow to leverage IBM's AI-powered cloud infrastructure with ServiceNow's intelligent workflow systems, as reported in Forbes.
The goal is to reduce resolution times and lower the cost of outages, which according to a recent report from Aberdeen, can cost a company $260,000 per hour. David Parsons, Senior Vice President of Global Alliances and Partner Ecosystem at ServiceNow "Digital transformation is no longer optional for anyone, and AI and digital workflows are the way forward," stated David Parsons, Senior Vice President of Global Alliances and Partner Ecosystem at ServiceNow, "The four keys to success with AI are the ability 1) to automate IT, 2) gain deeper insights, 3) reduce risks, and 4) lower costs across your business."
2020-10-23 02:22:19+00:00 Read the full story…
Weighted Interest Score: 4.2550, Raw Interest Score: 1.8524,
Positive Sentiment: 0.3501, Negative Sentiment 0.2917
Landing AI Unveils AI Visual Inspection Platform To Help Manufacturers
Landing AI, an industrial AI company, has unveiled LandingLens, an end-to-end visual inspection platform that has been specifically designed to help manufacturers build, deploy, and scale AI-powered visual inspection solutions.
Landing AI is a company that has been established to empower customers to harness the business value of artificial intelligence by providing enablement tools and transformation programs, and visual inspection is a method that is widely used in manufacturing for processes like defect identification and assembly verification.
Traditionally, this process was performed by human workers with traditional rule-based machine vision; however, currently, companies are turning to AI to automate and enhance their visual inspection operations given the accuracy, flexibility and low cost that the technology brings.
2020-10-22 08:20:10+00:00 Read the full story…
Weighted Interest Score: 4.0961, Raw Interest Score: 1.5269,
Positive Sentiment: 0.4183, Negative Sentiment 0.1046
Pseudo Labelling – A Guide To Semi-Supervised Learning
There are 3 kinds of machine learning approaches- Supervised, Unsupervised, and Reinforcement Learning techniques. Supervised learning as we know is where data and labels are present. Unsupervised Learning is where only data and no labels are present. Reinforcement learning is where the agents learn from the actions taken to generate rewards.
Imagine a situation where for training there is less number of labelled data and more unlabelled data. A new technique called Semi-Supervised Learning(SSL) which is a mixture of both supervised and unsupervised learning. As the name suggests, semi-supervised learning has a set of training data which is labelled and another set of training data, which is unlabelled. We can think of this situation as when Google photos or Facebook identify people in the picture by their faces(data) and generate a suggested name(label) based on the previously stored images of that person.
2020-10-27 11:30:07+00:00 Read the full story…
Weighted Interest Score: 3.9474, Raw Interest Score: 1.7004,
Positive Sentiment: 0.0607, Negative Sentiment 0.0810
Data Analytics Is Critical For Preventing Investing Mistakes
Among the many helpful uses of data analytics, one is preventing investing mistakes. Data analytics can help you spot patterns and bad investments while prompting you to ask yourself constructive questions while investing.
Data analytics is the backbone of modern investing. Stock, bond, crypto and other investors have discovered the powerful advantages of data-driven analysis.
We have talked about the benefits of big data in investing before. We felt it was time to delve into the topic in more depth.
How Can You Use Big Data to Make Better Investing Decisions?
Big data is changing the nature of investing in fundamental ways. Financial Times recently discussed the merits of big data in one of their articles last February. The insights are even more applicable during the volatile markets caused by the pandemic.
Is big data useful for regular traders or just institutional investors? Most experts agree that it is critical for traders of all sizes.
2020-10-23 13:06:00+00:00 Read the full story…
Weighted Interest Score: 3.8493, Raw Interest Score: 1.9100,
Positive Sentiment: 0.3902, Negative Sentiment 0.4313
AI-Enabled DevOps: Reimagining Enterprise Application Development
Today, advances in artificial intelligence (AI) and machine learning (ML) have opened up significant application possibilities, from sensor-driven weather prediction to driverless cars to intelligent chatbots. Development teams have enabled these breakthroughs by leveraging automation to rapidly prototype, iterate, and improve applications. As the scale, scope, and complexity of AI use cases increase, DevOps is fast becoming the preferred mode of build and delivery, as it helps reduce the development lifecycle and provides continuous delivery with high software quality.
This article outlines how AI can help DevOps teams better monitor, alert, and resolve issues in production pipelines to drive strategic business benefits, and explores the internal changes needed to ensure enterprise-readiness for AI-enabled DevOps.
2020-10-28 00:00:00 Read the full story…
Weighted Interest Score: 3.6137, Raw Interest Score: 1.9127,
Positive Sentiment: 0.6302, Negative Sentiment 0.3096
What is Data Leakage in ML & Why Should You Be Concerned
Imagine this scenario — you have tested your machine learning model well, and you get absolutely perfect accuracy. Happy with a job well done, and then decide to deploy your project. However, when the actual data is applied to this model, you get poor results. So, why did this happen?
The possible reason for this occurrence is data leakage. It is one of the leading machine learning errors. Data leakage in machine learning happens when the data used to train a machine-learning algorithm happens to have the information the model is trying to predict; this results in unreliable and bad prediction outcomes.
Whys & Hows of Data Leakage – In order to properly evaluate a particular machine learning model, the available data is split into training and test subsets. Invariably, it so happens that some of the information from the test subset is shared with the training subset, and vice versa. Hence, whichever machine learning model is subsequently created will give good results with the test subset. This causes us to overestimate the performance of the model. A very simple example of data leakage could be a model that uses response variables as the predictor, hence giving conclusions such as "dog belongs to the family of dogs."
2020-10-28 08:30:48+00:00 Read the full story…
Weighted Interest Score: 3.5464, Raw Interest Score: 1.8218,
Positive Sentiment: 0.1317, Negative Sentiment 0.4170
A Modern Architecture for Interactive Analytics on AWS Data Lakes
Built upon cost-efficient cloud object stores such as Amazon S3, cloud data lakes benefit from an open and loosely-coupled architecture that minimizes the risk of vendor lock-in as well as the risk of being locked out of future innovation. However, the many benefits of cloud data lakes are negated if data is duplicated into a data warehouse and then again into cubes, BI extracts and aggregation tables.
Because of this, many organizations are now striving to find the right balance between their data warehouse and data lake investments. During this webinar, we'll discuss how to find and best implement that balance for your organization. We'll also provide a live demo that shows how Dremio and AWS Glue make it possible to run BI workloads directly on the S3 data lake.
2020-11-10 00:00:00 Read the full story…
Weighted Interest Score: 3.3884, Raw Interest Score: 1.9008,
Positive Sentiment: 0.4959, Negative Sentiment 0.0000
Enabling AI for Real World Results at Data Summit Connect Fall 2020
Comprehending natural language text with its first-hand challenges of ambiguity, synonymity, and co-reference has been a long-standing problem in natural language processing.
Transfer learning uses some of the models that have been pre-trained on terabytes of data and fine-tunes them based on the problem at hand. It's the new way to efficiently implement machine learning solutions without spending months on data cleaning pipeline.
Jayeeta Putatunda, senior data scientist, Indellient US Inc., discussed how to implement language model BERT during his Data Summit Connect Fall 2020 session, "The Power of Transfer Learning in NLP using BERT."
2020-10-22 00:00:00 Read the full story…
Weighted Interest Score: 3.3780, Raw Interest Score: 2.0903,
Positive Sentiment: 0.2424, Negative Sentiment 0.1818
Data Summit Connect Fall 2020 Presentations Now Available On-Demand
Videos of presentations from Data Summit Connect Fall 2020, a 3-day series of data management and analytics webinars presented last week by DBTA and Big Data Quarterly, are now available for on-demand viewing on the DBTA YouTube channel.
Whether your interests lie in the technical possibilities and challenges of new and emerging technologies or using the wealth of data your company is collecting for business intelligence, analytics, and other business strategies, Data Summit Connect Fall 2020 presentations have something for you—so take another look,…
2020-10-26 00:00:00 Read the full story…
Weighted Interest Score: 3.3012, Raw Interest Score: 1.7882,
Positive Sentiment: 0.0000, Negative Sentiment 0.4127
NASA's New AI Tool Can Spot Craters On Mars
Amid NASA's progress in AI research starting from ML model to predict hurricanes to partnering with Google to make quantum computing accessible, it has now developed a new AI tool to classify a cluster of craters on Mars.
The launch of this new AI tool, built on a machine learning algorithm, was aimed at helping scientists to reduce their process time of scanning a single Context Camera image. Thus, researchers from Jet Propulsion Laboratory (JPL), created this tool also called an "automated fresh impact crater classifier", where for the "first time" researchers are leveraging AI to identify unknown craters on the Red Planet, stated by NASA, in their statement.
According to their news release, typically scientists and researchers spend hours each day studying images to understand "dust devils, avalanches, and shifting dunes," and approximately 40 minutes to scan a single Context Camera image; however this tool will significantly reduce the processing time and advance the workflow massively.
2020-10-26 08:06:58+00:00 Read the full story…
Weighted Interest Score: 3.2827, Raw Interest Score: 1.4302,
Positive Sentiment: 0.1117, Negative Sentiment 0.0670
FAST-TRACKING DATA ANALYTICS IN FINANCIAL SERVICES
With financial services organizations under pressure to act quickly, responsibly and accurately to change, data analytics and Business Intelligence (BI) professionals have been instrumental in helping businesses remain resilient and accelerate decision-making.
To understand more about how they're adapting to the new world of financial services and enabling innovation, Exasol has interviewed and surveyed professionals from financial services organizations in FTSE 100 and Fortune 500 lists to reveal which strategies …
2020-10-22 00:00:00 Read the full story…
Weighted Interest Score: 3.2787, Raw Interest Score: 1.4572,
Positive Sentiment: 0.3643, Negative Sentiment 0.0000
Shares of F5 Networks jump 5% as focus on cloud software and services continues to fuel growth
Seattle-based F5 Networks saw shares rise more than 5% in after-hours trading Monday after its fiscal fourth quarter earnings report beat expectations.
The company posted revenue of $615 million, up 4%, and non-GAAP earnings per share of $2.59. Wall Street expected revenue of $606 million and EPS of $2.37.
F5 Networks continues to benefit from its move into software and services, expanding beyond its traditional networking hardware business. Software revenue was up 36% from the year-ago quarter.
2020-10-26 21:21:00+00:00 Read the full story…
Weighted Interest Score: 3.2621, Raw Interest Score: 2.2637,
Positive Sentiment: 0.2264, Negative Sentiment 0.0566
The Future of Augmented Intelligence: A Q&A with RingDNA
There are legitimate fears about human workers being replaced by machine learning and robots. It is bound to happen, at least on some scale. But instead of succumbing to unreasonable fears about machines destroying jobs en masse, workers are better served preparing for the inevitable adoption of new technology and embracing the opportunity to improve their productivity with AI–augmented intelligence, that is.
That's the gist of the message from Howard Brown, the CEO of ringDNA, a Southern California company that uses machine learning techniques to boost the efficiency of its software for inside sales representatives. Brown recently sat down virtually to participate in a written Q&A with Datanami. Here's what Brown had to say:
Datanami: What's the best way to approach AI for businesses that want to augment their workers with AI as opposed to replacing them with it?
2020-10-21 00:00:00 Read the full story…
Weighted Interest Score: 3.1860, Raw Interest Score: 1.3789,
Positive Sentiment: 0.5557, Negative Sentiment 0.2470
This Is Why Netflix Scored An Attractive Rating This Month
Netflix was destined from the beginning to be one of the most successful stay-at-home stocks from the start of the pandemic. The company has seen astonishing new subscriber numbers this year, totaling over 28.1 million in the first three quarters.
Their revenue is also up 18% in the last fiscal year, with three-year gains bringing revenue from $11.7 billion to nearly $20.2 billion. At the same time, their operating income has grown 287% from $839 million to nearly $2.6 billion.
But now, the company's massive success has come to bite their stock in the rear.
2020-10-22 00:00:00 Read the full story…
Weighted Interest Score: 3.1435, Raw Interest Score: 1.5018,
Positive Sentiment: 0.3107, Negative Sentiment 0.2071
Here's the pitch deck South Korean startup Riiid used to raise $42 million to build AI-powered education technologies
South Korean startup Riiid is building AI-powered tools to help schools improve the way they educate students.
The startup created a hit app which boosted the test scores of users taking a standardized English proficiency test in South Korea and Japan. Riiid expanded to Silicon Valley this summer with a plan to introduce AI-powered learning tools in school districts in the US, "Because of COVID-19, they are looking for alternatives," 
2020-10-28 00:00:00 Read the full story…
Weighted Interest Score: 3.1301, Raw Interest Score: 1.3372,
Positive Sentiment: 0.3914, Negative Sentiment 0.0652
Databricks Plotting IPO in 2021, Bloomberg Reports
Databricks, which runs a unified data platform in the cloud and is the driving force behind Apache Spark, is preparing for an initial public offering (IPO), possibly in the first half of 2021, according to a report in Bloomberg last week.
The San Francisco company is looking at going public with a valuation in excess of $6.2 billion, which is what the company was worth a year ago when it raised $400 million in a Series F round, according to Bloomberg's October 23 story.
Following Snowflake's historic IPO last month, in which its valuation more than doubled from $33 billion to nearly $68 billion, Databricks is widely seen as one of the likeliest big data firms to test the public waters.
2020-10-26 00:00:00 Read the full story…
Weighted Interest Score: 3.0769, Raw Interest Score: 1.9475,
Positive Sentiment: 0.2264, Negative Sentiment 0.1359
Forrester: Top Emerging Technology Trends To Watch In 2021 And Beyond
According to Forrester, the next decade will require CIOs to both respond to digital acceleration and proactively manage uncertainty. Rapidly changing consumer trends, complex security concerns, the ethical use of artificial intelligence, and the increasing impacts of climate change will drive businesses to incorporate systemic risk into their long-term planning.
The Forrester report "Top Trends And Emerging Technologies, Q3 2020" highlights important trends and organizes emerging technologies into seven key domains that will play a big role in accelerating this shift: artificial intelligence; business automation and robotics; enterprise risk management; human experience and productivity; new compute architectures; next-generation communications; and Zero Trust security. Key trends include:
Rising demand for ethical AI.
Recasting of automation roadmaps.
Moving toward hyperlocal business operations.
Driving innovation everywhere using cloud-native technologies.
Shifting cloud strategies toward the edge.
2021-10-28 00:00:00 Read the full story…
Weighted Interest Score: 3.0519, Raw Interest Score: 1.4881,
Positive Sentiment: 0.2790, Negative Sentiment 0.0775
Bringing Real Options Trading to the Commercial Real Estate Market
Consider the value of a 15-story Class B office building with four elevators in the central part of any American city. While its value may have always fluctuated, based on some tangible, measurable factors you could estimate closely its value in February 2020. Then came the pandemic.
All the tenants are now working successfully from home. You don't know how many will renew their leases or what office space in general will be worth post-pandemic. Now multiply that scenario tens of thousands of times across every class of commercial real estate and you begin to see the scope of the commercial real estate valuation problem.
2020-10-27 07:01:52+00:00 Read the full story…
Weighted Interest Score: 3.0286, Raw Interest Score: 1.6430,
Positive Sentiment: 0.2215, Negative Sentiment 0.1846
Making Use Of AI Ethics Tuning Knobs In AI Autonomous Cars
There is increasing awareness about the importance of AI Ethics, consisting of being mindful of the ethical ramifications of AI systems.
AI developers are being asked to carefully design and build their AI mechanizations by ensuring that ethical considerations are at the forefront of the AI systems development process. When fielding AI, those responsible for the operational use of the AI also need to be considering crucial ethical facets of the in-production AI systems. Meanwhile, the public and those using or reliant upon AI systems are starting to clamor for heightened attention to the ethical and unethical practices and capacities of AI.
Consider a simple example. Suppose an AI application is developed to assess car loan applicants. Using Machine Learning (ML) and Deep Learning (DL), the AI system is trained on a trove of data and arrives at some means of choosing among those that it deems are loan worthy and those that are not.
2020-10-23 02:29:26+00:00 Read the full story…
Weighted Interest Score: 2.9548, Raw Interest Score: 0.8585,
Positive Sentiment: 0.1406, Negative Sentiment 0.2560
Microsoft Partners With Netflix To Create New Data Science Learning Modules
With the increasing requirement for more data scientists, ML experts, and AI engineers in every industry, Microsoft, in partnership with Netflix, has launched three new learning modules to guide learners through beginning concepts in data science, machine learning and artificial intelligence.
Inspired by the new Netflix original film — 'Over the Moon' these learning modules include three paths — planning a Moon mission using the Python Pandas Library; predicting meteor showers using Python and VC Code; and using AI to recognise objects in images using Azure Custom Vision.
The growing requirement of data scientists comes with criteria of having a broad set of skills from data analysis with no-code and low-code solutions which will help them with designing and writing intricate ML models and solve some of the planet's most difficult problems. Keeping this in mind, Microsoft, partnering with Netflix, has launched these modules for providing high quality, free content to help learners develop their skills depending based on their professional goals and personal interests.
2020-10-26 06:02:27+00:00 Read the full story…
Weighted Interest Score: 2.7502, Raw Interest Score: 1.4764,
Positive Sentiment: 0.1988, Negative Sentiment 0.0852
The Top Trends in Data Management for 2021 – EXPERT PANEL
From the rise of hybrid and multicloud architectures, to the impact of machine learning and automation, the business of data management is constantly evolving with new technologies, strategies, challenges and opportunities. The demand for fast, wide-range access to information is growing. At the same time, the need to effectively integrate, govern, protect and analyze data is also intensifying. All the while, data environments are increasing in size and complexity — traversing relational and non-relational databases, transactional and analytical systems, and on-premises and cloud sites.
Join us for a special expert panel on December 10th to dive into the key technologies and strategies to keep on your radar for 2021.
2020-12-10 00:00:00 Read the full story…
Weighted Interest Score: 2.5974, Raw Interest Score: 1.6729,
Positive Sentiment: 0.0929, Negative Sentiment 0.0929
Expanding Your Data Science and Machine Learning Capabilities
Surviving and thriving with data science and machine learning means not only having the right platforms, tools and skills, but identifying use cases and implementing processes that can deliver repeatable, scalable business value. The challenges are numerous, from selecting data sets and data platforms, to architecting and optimizing data pipelines, and model training and deployment. As a result, new solutions have emerged to deliver key capabilities in areas including visualization, self-service and real-time analytics. Along with the rise of DataOps, greater collaboration and automation have been identified as key success factors.
To educate IT decision-makers and practitioners about new technologies and strategies for expanding data science and machine learning capabilities, DBTA is hosting a special roundtable webinar on June 24th. Reserve your seat today!
2021-06-24 00:00:00 Read the full story…
Weighted Interest Score: 2.5974, Raw Interest Score: 1.6536,
Positive Sentiment: 0.2611, Negative Sentiment 0.1741
What Does Data Archiving Bring To Healthcare Intelligence?
Healthcare organizations house enormous amounts of data – amounts that have been multiplied many times over since the widespread adoption of electronic health records (EHR) systems over the last decade. What few of these groups know how to reckon with, though, is how to best manage data that's no longer in use – particularly data from systems the organization has since retired. What's the best way to handle this information?
When data is no long…
2020-10-28 07:09:10+00:00 Read the full story…
Weighted Interest Score: 2.5530, Raw Interest Score: 1.5696,
Positive Sentiment: 0.1513, Negative Sentiment 0.2458
4 Blockers and 4 Unlockers for successful machine learning projects
4 Blockers and 4 Unlockers for successful machine learning projects
How to build reliable and useful machine learning systems
Machine Learning projects are known to fail frequently, according to Gartner 85% of all AI projects fail and even 96% deal with problems. When it comes to new technologies a high degree is normal, but these numbers are alarming. That might be that requirements for machine learning are not met, …
2020-10-28 18:04:09.388000+00:00 Read the full story…
Weighted Interest Score: 2.5411, Raw Interest Score: 1.6114,
Positive Sentiment: 0.1074, Negative Sentiment 0.2149
---
This news clip post is produced algorithmically based upon CloudQuant's list of sites and focus items we find interesting. We used natural language processing (NLP) to determine an interest score, and to calculate the sentiment of the linked article using the Loughran and McDonald Sentiment Word Lists.
If you would like to add your blog or website to our search crawler, please email customer_success@cloudquant.com. We welcome all contributors.
This news clip and any CloudQuant comment is for information and illustrative purposes only. It is not, and should not be regarded as investment advice or as a recommendation regarding a course of action. This information is provided with the understanding that CloudQuant is not acting in a fiduciary or advisory capacity under any contract with you, or any applicable law or regulation. You are responsible to make your own independent decision with respect to any course of action based on the content of this post.